ACNC to revoke nearly 200 charities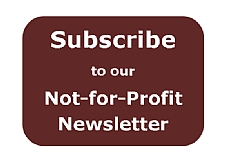 On 14 October 2015 the Australian Charities and Not-for-Profits Commission (ACNC) issued a notice of intention to revoke almost 200 charities. The ACNC has unsuccessfully tried to contact these charities several times during its nearly 3 years of operation and is assuming that they are no longer operating.
Revocation of these charities is necessary to maintain the integrity of the Charity Register (which is Australia's first online searchable database of Australian Charities). Members of the public should be able to access information on this database that is accurate and up-to-date.
A full list of the charities at risk of revocation is available at acnc.gov.au/whereareyou. Any charity on this list must contact the ACNC before 11 November 2015 to maintain their registration.
ACNC Commissioner, Susan Pascoe AM, warns that a further 8,000 charities may soon be at risk of revocation. Your organisation may be at risk if you have not submitted overdue reporting (such as your 2014 Annual Information Statement). These charities already have a red mark on their Charity Register listing which indicates that the charity has not met its obligations.
ACNC registration is necessary in order to access a number of tax concessions. Some deductible gift recipient categories also require registration with the ACNC to receive DGR status.
We recommend that you ensure that all your mandatory reporting requirements are up-to-date and that there is no red mark against your organisation's name on the ACNC register!
Please contact

if you have any questions regarding your registration with the ACNC.