Oxfam's errors and how you can avoid them
Oxfam has been in the news lately for all the wrong reasons. The renowned charity is facing criticism in the UK for its response to allegations that a prominent staff member engaged in sexual misconduct, was negligent and failed to safeguard employees. This is a reminder to us all that the way you handle a difficult situation can be more damaging to your organisation than the initial inappropriate actions of your employees.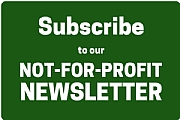 After the Haiti earthquake in 2010, Oxfam established a team in the country to provide emergency relief and assistance. Recent investigations by a UK newspaper found that during 2011 and in breach of Oxfam's Code of Conduct, the country director engaged prostitutes and sexually harassed staff. A number of other Oxfam employees were also found to have breached the Code of Conduct by engaging prostitutes, bullying, harassing and intimidating whistleblowing employees, downloading pornographic images onto their work laptops and participating in fraudulent behaviour.
Oxfam conducted an internal investigation and a report was prepared in 2011. Oxfam chose to release this report in February 2018 in an attempt to be transparent with its donors. However, the report has only brought more attention to the charity's inadequate response to these issues. The decision attracting the most public condemnation is the decision not to terminate the country director's employment but instead offer him a "phased and dignified exit, provided that he ... fully cooperate[d] with the rest of the investigation".
Oxfam is suffering because of this scandal and not just financially. The chief executive has had to face a committee of UK MP's to explain Oxfam's management of the allegations, and 7,000 donors have already suspended or cancelled their regular giving. The reputational damage that this scandal will have on Oxfam and the not-for-profit sector in the long run is most worrying.
It is critical that charities and not-for-profits respond appropriately to allegations of misconduct made against them and their employees. We can advise you how to respond in situations like this. We can also help you conduct a fair investigation and review your organisation's Code of Conduct. Contact
to discuss your situation.