The ACNC has been spared!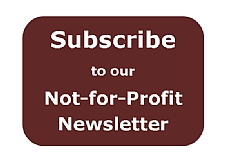 A Commonwealth Bill aimed at abolishing the Australian Charities and Not-for-Profits Commission (ACNC) has been discontinued after a joint statement on 4 March 2016 by the Minister for Social Services, Christian Porter, and the Minister for Small Business and Assistant Treasurer, Kelly O'Dwyer.
It was intended that the Bill would "remove unnecessary regulatory control over the civil sector" and "boost productivity by removing any excessive, unnecessary and overly complex red and green tape imposed on business, community organisations and individuals."
Rather than be replaced by a new body, the ACNC will now work towards enhancing compliance by charities, particularly in the areas of governance, accountability, transparency and fundraising.
The Commissioner, Susan Pascoe, has responded:
"This is wonderful news, coming after a long period of uncertainty. At the ACNC, we welcome the announcement and the certainty that it brings for the charity sector. The government has listened and responded to the sector, which has shown consistent support for a dedicated regulator for the NFP sector.... The announcement that the ACNC would be retained provides great impetus to further reduce red tape, increase accountability and provide targeted support and guidance for charities."
Charities and schools should not be concerned by this announcement. In fact, it should bring greater certainty to those charities and schools which are currently registered or are looking to apply for registration in the near future.
If you would like to know more about the process of registering your charity, or you need help answering a request for more information from the ACNC, please contact
or .