Revisiting Health & Safety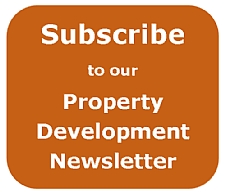 The safety of our workers is always on our minds. A recent Court decision is a salient reminder of the potential impact on directors personally of failing to adopt proper procedures.
The case involved a company which conducted a business which involved employees carrying out work on a roof which had a low point of 2.5 metres and a high point of 4 metres. The roof was curved. An employee typically used a ladder to climb onto the roof at its lowest point to undertake the task in question.
Unfortunately, on one occasion an employee lost balance, fell backwards (approximately 2.5 metres) and suffered a fracture to the spine. The employee gave evidence that he had learned the task he was performing from other employees, and that it was normal practice for employees to reach the roof by ladder and walk along the edge – there was no fall prevention or arrest device system in position that was being used. The Court took significant note of the existence of a Code of Practice published by Safe Work Australia entitled "Managing the Risks of Falls at Workplaces…"
| | |
| --- | --- |
| | "... an employee lost balance, fell backwards ... and suffered a fracture to the spine." |
The Court found that the employing company (and the director in question) had failed to exercise due diligence as they had not taken reasonable steps to ensure compliance with the Code of Practice. Fines of $150,000.00 and $15,000.00 respectively were imposed upon the company and its director. The director now has a criminal conviction.
The case is illustrative of what is now effectively the "base line" requirements for "due diligence" which might give some protection to companies and particularly directors personally. That protection is to, at a minimum, comply with any relevant Codes of Practice.
It is critical that directors acquaint themselves with all relevant Codes of Practice applicable (particularly in the construction sector) and at least comply with them, to maximise the protections available.